Kris Bosworth
Kris Bosworth, Ph.D. has been the Smith Endowed Chair in Prevention and Education and Professor in in Educational Leadership the College of Education at the University of Arizona since 1998. She received her Master's in Counseling (1975) and Doctorate in Educational Evaluation (1988) from the University of Wisconsin- Madison. Prior to coming to the University of Arizona, she was on the faculty at Indiana University and was a visiting scientist on the Youth Violence Prevention Team at the CDC. Dr. Bosworth has worked with schools and districts to improve the lives of children through improving school climates and cultures. She has developed award winning behavior change interventions and has over 3 decades of experience helping administrators and teacher leaders asses needs, plan and monitor educational change. In the Educational Leadership program, she works with aspiring and practicing leaders to help implement change and to increase the protective nature of school cultures and climates. In partnership with the Arizona Department of Public Education, the Protective Schools model is currently the center piece of a Safe and Secure Schools (S3) grant that engages 14 high risk school districts throughout Arizona in developing and implementing multi-faceted school safety plans.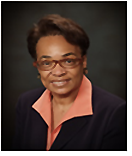 Dr. Joyce Brown
Dr. Joyce Brown is a recognized school counseling leader, having served as a teacher, counselor and district director of School Counseling, within Chicago Public Schools where she led numerous student engagement projects. She was the chief architect of Freshman Connection, a district-wide four-week summer transition program for 20,000 9th grade students and successfully developed a data driven comprehensive counseling model for 400 high school counselors to repurpose their roles as college counselors. Dr. Brown currently leads a consultant group, providing college and workforce readiness professional development training to schools and districts. She has also served as a consultant to the US Department of Education National FAFSA Pilot Program, College Board, National Office of School Counselor Advocacy (NOSCA) and the Education Trust. A founding member of the National Consortium for School Counseling and Postsecondary Success, supporting First Lady Michelle Obama's REACH HIGHER Initiative, Dr. Brown served as the co – leader of the 2015 National REACH HIGHER Convening, Measurement, Mobilization and Moving Forward at the University of North Florida, Jacksonville. She has also been a panelist on President Obama's, College Opportunity Agenda, Strengthening School Counseling and College Advising, at Harvard University and was a panel moderator for the President's College Opportunity Summit, at the White House.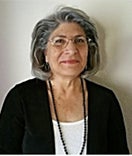 Lynette Brunderman
Experience
Professor of Practice - University of Arizona
Coordinate M.Ed. in Educational Leadership; Project Manager for ITQ Grant for Principal Leadership Development; Coordinate Hybrid Distance Learning Program for principal and superintendent certification
Principal Coach - Arizona State University - EXCEL Project
Coach prospective principals through internship and first year of employment
Principal - Marana Unified School District
Served at principal for Thornydale Elementary School; Served on Curriculum Management Team; Provided professional development courses in Classroom Management and Reading.
Director of Student Services Miami Area Unified School District
August 1992 – August 1995 (3 years 1 month)
Coordinated all State and Federal programs, including Special Education, Title I, Goals 2000, Johnson-O'Malley, English Language Learners, etc.

Education
University of Arizona Ed.D., Educational Leadership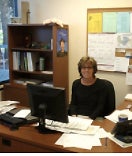 Denise Campbell
Director, Arizona and New Mexico AVID
Denise Campbell is the state director for AVID (Advancement Via Individual Determination) in Arizona and New Mexico, supporting over 250 sites K-12 as they promote student preparation for success in college and career. AVID is closing the achievement gap in both states and graduating almost 100% of AVID seniors. Denise has worked in various roles for AVI D over the past 18 years, including as a staff developer, consultant, program manager and state director. She is a member of the Arizona ACT Council and AzCan, and has presented at conferences such as NCAN, Learning Forward, NCTE, College Board and ASBA. Denise earned her Master's degree in education from the University of Denver.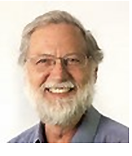 Don Carter
Director, e-Learning Center, Northern Arizona University
Don Carter was born during the Sputnik era into an experimentally oriented family headed by two physicists in Los Alamos, New Mexico. One of 11 children, he learned early about the rewards of compromise inspired by shared purpose to contribute to the success of a group. As a young child he spent many days and nights outside exploring with family and friends. Today he remains an avid skier, hiker, and river rat, who has slept in a tent in all of the lower 48 states. His love for exploring learning through technology germinated as a graduate student in Salt Lake City where Don was one of the leaders working in the Harvard "Calculus with Computing" project at the University of Utah. After teaching Mathematics and Computer Science for 15 years, his avocation for learning through technology kicked in high gear including founding a successful computer mediated alternative high school, and directing Teaching and Learning with Technology centers at a community college, a small liberal arts women's college, a private university and a public state university (overall time period: 1989-2016). Don was a stay at home dad when his children were babies; best job ever! Upon returning to academia he seized an opportunity to teach solar building principles, alternative building systems, furniture design, woodturning, and architectural graphics.
Don Carter and Pauline Entin are co PIs for NAU as one of seven universities that received a 3 ½ year grant in June 2016 from the Association of Public and Land Grant Universities (APLU) for the Acceleration of Adoption of Adaptive Courseware. The goals are to improved student learning, retention and success in introductory general education courses through use adaptive courseware and redesign of courses to taught in a blended format. Adaptive learning is an approach to creating a personalized learning experience for student.
Two favorite quotes from Thomas Edison: "Results! Why, man, I have gotten a lot of results. I know several thousand things that won't work." "Vision without execution is hallucination."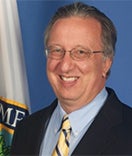 Gregory M. Darnieder
Senior Advisor - Steans Family Foundation, CEO College & Career Strategic Directions, LLC
Greg began his career in education as a middle grades teacher in St. Louis and Riverdale MD. He has a BA in Sociology, a K-8 teaching certificate from St. Louis University and a MA in Christian Education from Wheaton College. He worked for 15 years as the executive director of youth development and college access organizations in Chicago's Cabrini Green Housing Development. Beginning in 1993, he oversaw the Steans Family Foundation's community focused philanthropic efforts in Chicago's North Lawndale community including early childhood, education, organizational development and affordable housing. He has served in leadership roles for several foundations and on over twenty non-profit organization boards.
In 2003 Greg established the Department of Postsecondary Education and Student Development (DPSESD) at Chicago Public Schools (CPS), designing and implementing an assortment of postsecondary, academic, financial, and social support programs and building university, corporate and civic partnerships to enhance college access. In 2008 he was named the director of the Department of College and Career Preparation (DCCP) for CPS, a newly formed department that consists of the DPSESD and the Department of Career and Technical Education.
In 2009, Secretary of Education, Arne Duncan, named Greg Senior Advisor to the Secretary on the College Access Initiative at the U.S. Department of Education, where he served as a leading voice on the President's 2020 Goal until he left the Administration in May 2016. He represented the Department of ED on the First Lady's Reach Higher Initiative 2013-2016.
Upon his return to Chicago he established College and Career Strategic Directions, LLC to provide data analysis, program and long range strategic planning, board development, fund raising and evaluation services to non-profit, foundation, corporate, school district and government agencies. He also serves as Chair of the Partnership for College Completion and Senior Advisor to the Steans Family Foundation.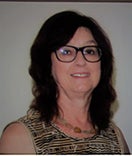 Joyce DeVoss, Ph.D.
Dr. DeVoss is a professor in Educational Psychology and Coordinator of the M.Ed. School Counseling Program and Clinical Mental Health Program at Northern Arizona University in Tucson. She has been an editor for the state school counselors' journal, School Counselor Research and Practice, and Co-chair of the Arizona School Counseling Association (AzSCA) Research Committee. She teaches numerous courses in Educational Psychology and has researched the effectiveness of the use of technology in online learning for meeting the needs of all learners.
She was invited co-editor for a special edition of Professional School Counselor on school counselor leadership (2009). She has written journal articles, book chapters and is the lead author for the book, School Counselors as Educational Leaders (2006). She has completed specialized training in 2016 for designation as an American School Counselor Association College Admissions Specialist.
She has presented at local, state, national and international levels, with several recent presentations (Fall, 2016) at universities in Taiwan on building K-12 educational leadership communities that include school counselors.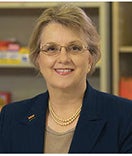 Diane Douglas
Arizona Superintendent of Public Instruction (2015-present)
Douglas was first elected as the Arizona Superintendent of Public Instruction in 2014. She was sworn into office on January 5, 2015, succeeding single-term Superintendent John Huppenthal. Douglas worked in accounting and financial analysis for several firms prior to her election. She has also been a panelist at conferences sponsored by AZ Right to Life and Americans for Prosperity.
Education
A.A., business, Somerset County College
B.A., business and marketing, Rutgers University
Tracy Dove, Ph.D.
Dr. Dove is currently a Scientific Advisor at Embassy of Switzerland in Washington DC in Rockville, Maryland. He has been in that role since March, 2009. He previously served as Department Chair, International Economic Relations, University of New York in Prague, Czech Republic. He was the founder, owner and operator of a business, Bohemia Bagel, Prague. Tracy was educated at the Free University, Berlin, Germany.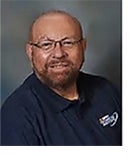 Jerry Ellner
Universal Technical Institute, Inc.
Jerry Ellner is the national director of high school development at Universal Technical Institute (NYSE: UTI), the nation's leading provider of training for aspiring auto, motorcycle, diesel, marine and collision repair technicians.
Ellner began his career at UTI in 1991 as the first admissions representative in New England. He advanced to become the regional admissions director for the eastern United States in 2000, and the national director in 2007. In 2009, Ellner embraced the newly-created role of national director for high school development. In this role, his expertise in managing admissions and enrollment, and developing and fostering relationships with high schools has enabled hundreds of schools nationwide to better understand the value of a technical, STEM-based education. Ellner has been instrumental in the development of UTI's successful STEM workshop programs for high school students and counselors – helping to further broaden their perspective on STEM careers.
In October 2013, Ellner was selected to serve on the STEM Education Coalition Board of Directors in Washington, D.C. Ellner is also a member of the Industry Workforce Needs Coalition (IWNC) and the Opportunity Nation Coalition. He is an involved contributor to countless other organizations, including the American School Counselor Association, the Association for Career and Technical Education, the National Science Teachers Association, SkillsUSA, FFA, Hot Rodders of Tomorrow and the National Automobile Dealers Association. He has also strongly supported the effort to make a UTI education accessible to everyone, championing the efforts of the Tech Force Foundation, United Way, and the Boys & Girls Club of America. He was the recipient of the 2015 New York Auto Dealers Association Educator of the Year Award and the 2016 ACTE Hero Award. Ellner was invited to present at First Lady Michelle Obama's Reach Higher Convening in June 2016.
Ellner is a Vietnam-era veteran and served as a combat intelligence specialist in the United States Army. He is a graduate of the Joel Hornstein School of Middle East Studies at Brandeis University. He is the father of four adult children and grandfather of nine grandchildren. He lives in Manchester, NH.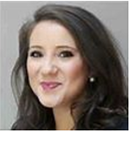 Jessi Gordon
Consultant at Gallup
Jessi Gordon is a higher education consultant at Gallup. She partners with colleges and universities across the U.S. to improve student success, faculty and staff effectiveness, and overall education outcomes through Gallup's research and science on talent, strengths, well-being and engagement. Jessi's expertise includes the Gallup-Purdue Index, a measurement tool designed to help institutions create and implement the right processes for improvement. Her experience also includes consulting with healthcare organizations and government agencies on innovative customer solutions and well-being programs. Before joining Gallup, Jessi implemented crisis communications and health policy analysis and advisory services for a Fortune 500 company. Jessi used data from peer-reviewed journals to successfully build recommendations and drive improvements in the perception of the company's commitment to public health and safety. Jessi received her bachelor's degree in public health from The George Washington University. She received her Master of Business Administration from The University of North Carolina at Chapel Hill and her master's degree in public policy from Duke University. Jessi has a concentration in sustainable enterprise from UNC and a concentration in health policy from Duke.
Trish Hatch
Trish Hatch, Ph.D. is a Professor and Director of the School Counseling Program at San Diego State University (SDSU). Under her leadership, SDSU's program received recognition in Poised to Lead: How School Counselors Can Drive College and Career Readiness as one of two programs of excellence by the Education Trust and the MetLife Foundation.
Dr. Hatch is the best-selling author of The Use of Data in School Counseling: Hatching Results for Students, Programs, and the Profession (2014), the co-author of Evidence-Based Practice in School Counseling: Making a Difference with Data-Driven Practices (Dimmit, Carey & Hatch, 2007) and the co-author of the ASCA National Model: A Framework for School Counseling Programs (ASCA, 2003; 2005).
Dr. Hatch is the Founder and Executive Director of the Center for Excellence in School Counseling and Leadership (CESCaL) in the College of Education at SDSU and is President & CEO of Hatching Results® LLC. Since 2007 she has provided over 250 full days of training to over 100 school districts in twenty states on the use of data to create efficient and effective evidence-based school counseling programs.
Dr. Hatch has received multiple state and national school counseling awards including the ASCA National Standards Exemplary Program Award, the Education Trust MetLife Foundation Award for "Outstanding School Counseling Program" and the California Golden Bell Award in the category of accountability and assessment, the Jim Saum Legislative Leadership Award, and the H.B. McDaniel Individual Award; she was inducted into the H.B. McDaniel Hall of Fame at Stanford University for lifetime achievement in school counseling. Previously awarded the national Administrator of the Year by the American School Counselor Association (ASCA), Dr. Hatch is one of only 12 individuals to have received the Mary Gehrke Lifetime Achievement Award by the American School Counselor Association.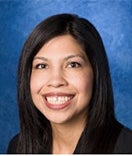 Veronica Hipolito
Dean of Student Development and Community Engagement
Coconino Community College, Flagstaff, Arizona
Veronica served on the leadership team which created the CCC2NAU program, a partnership between Northern Arizona University and Coconino Community College. This program was recognized with a 2012 Lee Noel and Randi Levitz Retention Excellence Award and the 2012 Outstanding Institutional Advising Program Award from National Academic Advising Association. She also led a cross-divisional team to secure a 1.2 million TRiO Student Support Services retention grant, the first for CCC. Prior to CCC, Veronica worked at Northern Arizona University in the Student Housing and Greek Life programs. Veronica has a masters of arts in counseling from Northern Arizona University and is currently pursuing a doctorate of education in higher education and organizational change with Benedictine University.
Kent Hopkins
Vice President of Enrollment Management & Services
Arizona State University
Kent R. Hopkins is responsible for enrollment strategy and operations, including Admission Services, Financial Aid and Scholarship Services, University Registrar Services, International Students and Scholars Center, Pat Tillman Veterans Center, and Enrollment Services Communication.
Prior to his appointment at ASU, Hopkins provided enrollment management consulting to more than 100 two- and four-year institutions, both public and private, as vice president for consulting services for Ruffalo Noel Levitz. His expertise in strategic and annual plan development, predictive modeling, financial aid leveraging, recruitment and marketing, retention strategy, multiple site enrollment, data analysis and using technologies helped institutions across the country increase their enrollment, maximize revenue and shape their classes. Hopkins led institutions through projects such as financial aid and scholarship research; graduate, summer school and international student enrollment assessment; web recruitment development; course and schedule management; pricing sensitivity and systems development.
Hopkins previously served in campus positions at University of Toledo as dean of enrollment management and at St. Louis University as director of undergraduate admissions. In addition, Hopkins has presented numerous seminars at national and regional professional development conferences, convened forums on long-range enrollment planning and written Inside Enrollment Management columns for Ruffalo Noel Levitz. 
Dan Kain
Dr. Daniel L. Kain became the Provost and Vice President for Academic Affairs in December 2016. Dr. Kain has served NAU in a variety of capacities for over twenty-three years. Most recently, and for the past six years, Dr. Kain has served as NAU's Vice Provost for Academic Personnel. While serving in that capacity, Dr. Kain also served as Interim Provost during the summer of 2015, and as the Interim Dean of the College of Education during the summer/fall of 2014. Prior to Dr. Kain's service as a Vice Provost, he served NAU's College of Education in a variety of capacities spanning from 1993 to 2010, including as an Associate Professor, a Professor, Associate Dean and the Dean of that College, among other roles. Dr. Kain holds an undergraduate degree from Montana State University in English, a master's degree from the University of Washington in English Literature, and a PhD from the University of British Columbia in Curriculum and Instruction.
Presentation Description
Dr. Kain will present on Northern Arizona University's support for initiatives, such as Reach Higher, to promote college and career readiness for all students and timely college and other postsecondary program completion to meet the needs of 21st century employers. He will share strategies to sustain and further promote these initiatives in an environment of change.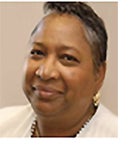 Patricia J. Martin
Patricia J. Martin, a nationally recognized leader in the reform of school counseling and efforts to solidify counselors' work as an integral part of the primary mission for schools, has served as a public school educator for over 35 years—a mathematics teacher, school counselor, district supervisor of counselors, high school principal, chief educational administrator and assistant superintendent of schools. She has developed and managed institutional programs and system policies that directly impact access and educational equity for all students.
Pat provided leadership nationally in the development and implementation of a multi-year Wallace Foundation Grant at Education Trust, Inc.—The National Initiative for Transforming School Counseling 1995-2001), redefining the role of school counselors and establishing redesigned models for counselor education pre-service programs focused on advocacy and equity in educational outcomes for all students. Recently (2003-2013) at the College, Pat led the National Office for School Counselor Advocacy (NOSCA), creating national prominence for counselors in education reform by developing a distinct body of college and career readiness work (largest depository in the nation) for advancing school counselors' role in this venue. Additionally at NOSCA, Pat led the development of surveys and dissemination of results from the 2011 & 2012 National Surveys of School Counselors, seminal work supported by the Kresge Foundation that is guiding the national agenda for college and career readiness today.
Recently in support of the First Lady's Reach Higher Initiative, Pat facilitated a panel presentation at the Harvard University "White House College Opportunity Agenda" convening and served as the co-leader of the 2015 White House National Reach Higher Convening "Measurement, Mobilization and Moving Forward: School Counseling and College Advising" held at the University of North Florida.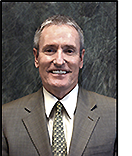 John Mulcahy
John Mulcahy is the Administrator for Professional Development and Adult Ed at West-MEC, the joint technical education district serving the west side of Maricopa County in the greater Phoenix area. Prior to working for West-MEC John had a long career as a teacher and administrator in the Peoria Unified School District in Peoria Arizona.
John completed his undergraduate studies at the University of Wisconsin, Madison. He completed his graduate degrees at the University of Arizona and Northern Arizona University.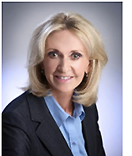 Teena Olszewski
Teena Olszewski is the Executive Director of Arizona GEAR UP at Northern Arizona University, responsible for promoting college access through a variety of venues for more than 15 years. Teena serves on the Executive Committee of the National GEAR UP College and Career Readiness Evaluation Consortium, the Advisory Committee for College Success Arizona, is a member of the Public Engagement Task Force for Expect More Arizona, and is a partner with the Arizona College Access Network in offering comprehensive training to college access professionals statewide. She was recognized as GEAR UP Professional of the Year in 2014 by the National Council for Community and Education Partnerships, and served two terms as a Commissioner on the Arizona Commission for Postsecondary Education. Teena holds a Master's degree in Educational Leadership from Northern Arizona University.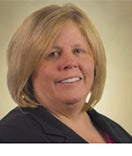 Laura Owen
Dr. Laura Owen is a research professor at American University (AU). A prior urban school counselor and district counseling supervisor, she is a passionate advocate for closing college opportunity gaps. Dr. Owen has worked collaboratively with leaders from across the country to address systems issues impacting student postsecondary outcomes. In July 2014, Dr. Owen participated on a panel of school counseling experts at the Harvard White House Convening to discuss research-based approaches and best practices focused on financial aid and college affordability, the college enrollment process, and the summer transition between high school and college. In support of the First Lady's Reach Higher Initiative on school counseling and college access, Dr. Owen co-organized a White House Convening held at San Diego State University in November 2014. This convening brought teams from 33 states that agreed to work together to strengthen school counseling and college advising. Dr. Owen believes that all children, regardless of gender, race, socioeconomic status, or disability, have the right to receive the highest quality education available and must be supported to understand all available postsecondary options and opportunities.
Presentation Description
Amid the growing national recognition of the need for some postsecondary training beyond high school, the school counselor has emerged as a potential campus leader for college and career readiness and success. The National Consortium for School Counseling and Postsecondary Success examined research, emerging practice, and heard voice from the field to better understand both proven and promising practices, especially for first generation college goers. Dr. Laura Owen's presentation is based on findings from this comprehensive analysis, in which the consortium identified 23 recommendations and six priorities for the field of school counseling in its report: "The State of School Counseling: Revisiting the Path Forward. These recommendations represent a call to action, particularly for policy makers at the state and federal levels. They highlight key themes of leadership, collaboration, alignment and accountability and are designed to foster stronger communication between research, policy and practice.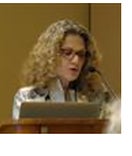 Rosemary Papa
Dr. Rosemary Papa currently serves as The Del and Jewel Lewis Endowed Chair in Learning Centered Leadership and Professor of Education Leadership in the College of Education at Northern Arizona University- a position she had held since 2007. She has been an active member of the National Council of Professors of Educational Administration (NCPEA) since her first summer conference, Chadron Nebraska, in 1987. In 1991-92, she served as the first female President of NCPEA and was the 2003 recipient of the NCPEA Living Legend Award. As well, she has been honored to give the Walter D. Cocking Lecture both in 1999 and 2011. She currently serves as the NCPEA Publications Executive Committee Chair. In 2000 she founded and serves as Editor of the eJEP: Journal of Education Policy, one of the first open access, free, blind-peer reviewed journals in the world. In 2004, she was the recipient of the Outstanding Teacher Award from the College of Education at California State University, Sacramento. She was just invited to be the first and founding 2013 NCPEA International Ambassador.
Her record of publications includes thirteen books, numerous book chapters, monographs and over eighty referred journal articles. She has served as a Principal and Chief School Administrator for two Catholic school districts in Nebraska, Assistant Vice Chancellor for Academic Affairs for the California State University system, Vice President for Sylvan Learning, Inc., Faculty Director of a university-based Center for Teaching and Learning in California and founded two joint doctoral programs in Educational Leadership between CSU campuses and University of California campuses. She was worked internationally in China, Korea, Taiwan, and West Africa bringing adult learning practices and multimedia technology training to their university classrooms. She is a noted educator with expertise in leadership characteristics known as accoutrements, social justice leadership skills, adult learning practices and multimedia technology uses for curricular improvement.Her most recent books include: 2011 book co-authored is titled, "Turnaround Principals for Under-performing Schools"; 2012 books, associate editor of "NCPEA Handbook of Online Instruction and Programs in Educational Leadership"; and, "Educational Leadership at 2050" with three co-authors. Published January 2013 co-authored book titled "Contours of Great Educational Leadership: The Science, Art and Wisdom of Outstanding Practice."
She is the founder of The Flagstaff Seminar: Educational Leaders Without Borders (co-founder Fenwick English). The Flagstaff Seminar believes education is a basic human right. "Our mission is the establishment of a global network of educational scholars who have chosen to work on behalf of all children going to school. Educational leaders must become emboldened to step out of the school/state nexus so that we can become true educational leaders without borders. Our main objective is all children have a right to go to school. Our second objective is not to make schools as they exist more efficient at what they do, but to call into question what schools do in the first place and how they work or should work to provide greater equality to all children and their families. It is not only the availability of schools for all children worldwide, but what kind of schooling is available to them."
Program Description
In this presentation that focuses on social justice and hope, Dr. Papa will describe how Michelle Obama offered herself as role model and mentor. She will challenge school counselors and other educational and community leaders to walk Mrs. Obama's path to sustain and make further gains in achieving social justice. In addition, she will describe their necessary work as champions, role models and mentors for their students to help them find hope and courage in their schooling experiences.
Katherine Pastor
Katherine Pastor began serving as the Flagstaff High School (FHS) Counseling Department Chair in the 2008-2009 school year and has been an Arizona School Counselors Association(AzSCA) board member since 2007. She was recognized as the 2010 Arizona School Counselor of the Year. Her roles with AzSCA have included the vice president for Secondary Counselors in 2008-2011 and the conference director since 2012. Before coming to FHS, Katherine worked at Northern Arizona University as a Financial Aid Counselor and Coordinator of Student Employment, and in the Office of Undergraduate Admissions and Athletic Department.
Katherine is the American School Counselor's Association 2016 School Counselor of the Year. Katherine joined the Design Committee for the Arizona Department of Education, ECAP (Education Career and Action Plan) in 2007 and was an adjunct faculty member at Northern Arizona University's College of Education where she taught the next generation of school counselors. She holds a Bachelor of Science in Psychology, a Masters of Education in Student Affairs and School Counseling from Northern Arizona University. Katherine enjoys singing in the Master Chorale of Flagstaff for the past 14 years, hiking various locations in northern Arizona, mastering her culinary skills in the kitchen and is an avid college sports fanatic.
Kyle A. Reyes, Ph.D.
Dr. Kyle A. Reyes currently serves as Special Assistant to the President for Inclusion at Utah Valley University (UVU). In his current role as UVU's Chief Diversity Officer, Dr. Reyes leads UVU's Strategic Inclusion plan comprised of over 30 initiatives focused on making UVU a more inclusive campus. He is starting his 14th year at UVU and has spent the majority of his career in programs and services for underserved students.
Dr. Reyes is also an Assistant Professor of Education at UVU and teaches courses in Multicultural Education and Family & Community Partnerships. He is the Director of UVU's Executive Leadership program and founded the UVU's Presidential Internship Program. Kyle serves on the Board of Directors for The United Way of Utah County, American Indian Services and the national organization of Asian Pacific Americans in Higher Education. For the past two years, Dr. Reyes has served on the Governor's Multicultural Commission and from 2012-2014, was elected by his peers statewide to co-chair the College Access Network for the Utah System of Higher Education.
Dr. Reyes has received a number of awards including: UVU Board of Trustees Award; the Exemplary Educator for Diversity Award for the state of Utah from the National Association of Multicultural Education (NAME); the top 50 Diversity Executives in the Nation from Diversity MBA Magazine; and most recently, Utah Valley Business Magazine's Top 40 Under 40.
Kyle received his Ph.D. in Educational Leadership and Policy from the University of Utah and was the recipient of the Elmo R. & Frances Bennion Morgan Fellowship. And…he is the advisor to the Hip Hop, Graffiti arts, and Filipino clubs at UVU.
Kirsty Wadsley
Kirsty Wadsley has been working in UK higher education for over a decade. She is currently Head of Widening Participation at the London School of Economics and Political Science (LSE), a leading UK university that consistently features highly in international league tables. In her career to date Kirsty has developed award winning student recruitment and widening participation initiatives targeting young people from socially, culturally and economically disadvantaged communities.
As Head of Widening Participation Kirsty has strategic oversight for LSE's comprehensive pre-entry outreach programme that engages annually with 2500 young people from across 260 schools in London. She also oversees the development and reporting of LSE's Access Agreement including performance in increasing access from under-represented groups – a statutory requirement of all UK universities. During her session, titled, Widening Participation in Higher Education: Sustainability in the UK, Kirsty will: showcase the evidence-led work LSE undertakes to support engagement with, and access to, higher education (HE); contextualise the policy and regulatory environment of this work within the UK; and describe how practice is embedded for long-term sustainability.
Kirsty has achieved: BA (hons) Business Studies and Certificate in Industrial Studies from The Nottingham Business School at Nottingham Trent University; MA Social Justice and Education from the Institute of Education, (UCL); and Diploma in Early Childhood at the Montessori Centre International. She is also a member of the Governing board of a London further education college.
Presentation Description
Widening Participation to Higher Education: Sustainability in the UK.
During her session Kirsty will: showcase the evidence-led work LSE undertakes to support engagement with, and access to, higher education (HE); contextualise the policy and regulatory environment of this work within the UK; and describe how practice is embedded for long-term sustainability.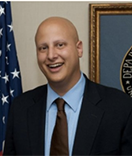 Eric Waldo
Eric Waldo is a passionate senior executive and advocate around transformational education reform because of what it can do to cure poverty, change lives, and fundamentally improve communities. A senior policy, political, communications, and operations professional, as well as a former classroom teacher, Waldo thrives leading in fast-paced, high-stakes, entrepreneurial environments.
As Executive Director of First Lady Michelle Obama's Reach Higher initiative, Waldo worked to inspire every student in the U.S. to take charge of their future by completing their post-secondary education, whether at a professional training program, a community college, or a 2-year or 4-year college or university. His role cuts across policy, advocacy, and community engagement to further the President's North Star goal—that the U.S. once again leads the world in terms of college graduates.
Previously Waldo was Deputy Chief of Staff (DCOS) at the Department of Education (ED), where he helped lead and manage ED through President Obama's historic investment of $100B in education funding via the Recovery Act. This work created important investments around system-level, cradle-to-career changes for states, districts, schools, and communities. Waldo also helped manage the Department of Defense (DOD) global K-12 school system as the Co-Chair for the Advisory Council for Dependents' Education, which advises and oversees the DOD schools.
One of the first attorneys hired on the 2007-2008 Obama Campaign, Waldo served as Deputy Staff Counsel, providing legal guidance on a wide array of election protection and operational issues for the $750M Obama enterprise. After serving as an attorney on the Obama-Biden Presidential Transition Team, Waldo joined ED as Special Assistant to Sec. Duncan prior to becoming DCOS. Waldo earned a J.D. from the University of Chicago Law School, an M.Ed. from Harvard University, and an A.B. from Brown University. He currently resides in Washington, D.C.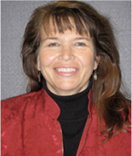 Loretta Whitson
Dr. Loretta Whitson is currently an assistant professor and the interim Chair of the Educational Counseling Department at the University of fLa Verne. She is also the Executive Director of the California Association of School Counselors. She previously served as the Director of Student Support Services for the Monrovia Unified School District where whe oversaw a number of programs including: school counseling, nursing, pupil permits and residency, attendance, homeless and Foster Care education, Medi-cal, discipline, community health clinic, after school education, nutrition education. She also applied for and received over 27 million dollars in grants for Monrovia USD.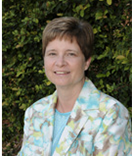 Rose M. Ylimaki
Rose M. Ylimaki is a Professor and EDL Program Coordinator in the Department of Educational Policy Studies and Practice at the University of Arizona. She locates her work at the intersection of curriculum studies / critical education studies, and educational leadership. Dr. Ylimaki brings her knowledge of complex education ideologies, curriculum theory, policies and practices at international, national, and local (community and school) levels to administrative audiences. Her journal articles appear in Educational Administration Quarterly, Journal of School Leadership, and the American Educational Research Journal among others. She also has two books published by Routledge and one edited volume published by Springer Press. Dr. Ylimaki has a forthcoming co-edited volume (with Michael Uljens) in April, 2016 en​titled A Theory of Educational Leadership as Curriculum Work: Towards a Comparitive International Dialogue on Curriculum Theory, Leadership and Research. Dr. Ylimaki teaches courses in leadership, curriculum and politics, and qualitative research methods at the University of Arizona. She is also the primary investigator on an Arizona Statewide project developing leadership teams for persistently low-performing, culturally diverse schools. Prior to assuming a faculty position at the University of Arizona, Dr. Ylimaki served as a principal and district curriculum administrator in Stevens Point, Wisconsin. Her PhD is in Educational Administration and Curriculum from the University of Wisconsin-Madison.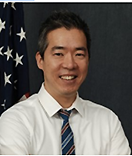 Don Yu
As Director of the Better Make Room Campaign, Don supports the First Lady's Reach Higher initiative to inspire every student in America to take charge of their future by completing their education past high school, whether at a professional training program, a community college, or a four-year college or university. Better Make Room seeks to celebrate education, change the national conversation, and reach students directly where they are and give them a space to create content while also navigating the college-going process. With partners in the business, philanthropic, media, and education realm, this campaign will stretch across the country to inspire students and give them the tools they need to reach higher for college. Prior to joining Civic Nation, Don served as the chief of school transformation at the U.S. Department of the Interior and as special advisor to U.S. Secretary of Education Arne Duncan. He is a former teacher and school district attorney.
Don received his B.A. and M.A. from Columbia University and a J.D. from Northwestern University.