We are excited to see you at the upcoming convening and we are ready to explore ways to sustain initiatives that support school counselors. Together, we can prepare students for college and career success!
Reach Higher Convening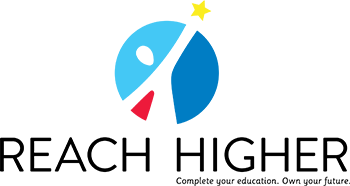 March 6 – 8, 2017
Arizona State University, Tempe campus
Memorial Union, Arizona Ballroom
Check-in: 8 a.m. on the second floor of the Memorial Union in front of the Arizona Ballroom.
Please let us know what activities and sessions you plan to attend by filling out this survey by March 1.   
Presenter Information: If you are scheduled to present, please plan to bring a laptop along with your presentation.
Lodging and shuttle information:

If you are staying at one of the host hotels, please see the information below for transportation to/from PHX Sky Harbor Airport.  If you are staying elsewhere, please check with your hotel directly to see about transportation options.
The Moxy
480-968-3451
The hotel does not use shuttles. Once you have arrived and collected your luggage at the airport, call the hotel and they will call you an Uber. The Uber driver will text you with their location once they get to the airport. When you need to go back to the airport, ask the front desk to call an Uber.
Residence Inn Downtown Tempe
480-967-2300
Once you have collected your luggage at the airport, call the hotel for the shuttle. You will also need to schedule their departure time back to the airport with the front desk.
See travel and airport information at visit.asu.edu/travel.
Parking
If your hotel is within walking distance of the Memorial Union on the Tempe campus, we highly recommend walking to campus, as parking is sometimes difficult to find on campus.  If you choose to park on campus, parking will be validated for the Apache Boulevard Structure, Rural Road Structure and the Fulton Structure. Bring your parking ticket to the event to be validated.
What to bring
Your parking ticket for validation
A notepad and paper (and great ideas!)
A sweater or jacket
Comfortable walking shoes
Sunscreen and/or a hat for the Arizona sunshine
Visit the Reach Higher website to stay up to date with the conference events and sessions. If you have any questions or need to cancel your reservation for the Reach Higher Convening, email reachhigher@asu.edu.
Let us know what you thought!