Counselor Contact
Contact us
ASU appreciates the vital role high school counselors play in helping students consider their options for continuing their education. You are an excellent partner of the ASU community and all of the students and families you serve.
Please contact me for information about admission, requirements or any other questions you may have.
NaTasha Henry
Associate Director
480-727-7503
NaTasha.Henry@asu.edu [1]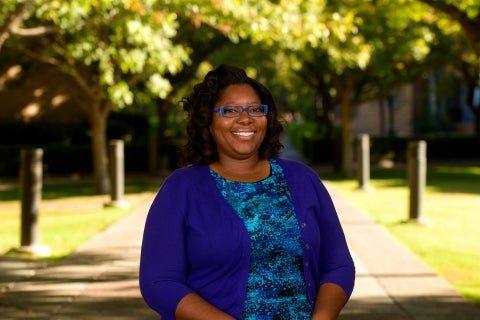 Get to know NaTasha:
Hometown: Chicago, Illinois
Undergraduate Degree:: Education
Graduate Degree:: Human Behavior and Society
What is your standard Starbucks Order: Regular Coffee
What is your go-to Karaoke Song: "Say My Name" - Destiny's Child
What is your favorite ASU Tradition: Still figuring that out- new to ASU
What are the 3 most important tips or questions prospective students should consider when visiting campus?
1. Ask a lot of questions and be prepared to do more digging if needed.
2. Make sure to learn more about the college that offers the major you wish to pursue as well as the financial aspect.
3. Have a plan for what you want your experience to be.
What is one misconception about ASU you would like to clear up? ASU offers only large classes. Most of our classroom space is designed for smaller groups of students.
What is your advice on surviving the weather? Drink lots of water and wear sunscreen.
Maroon or Gold: Maroon and Gold but I like them separately.