ASU and the state of Arizona are committed to helping Arizona's foster youth meet their educational goals. There are many different types of financial aid (like scholarships, grants, federal work study and federal loans) that are awarded to students with high financial need, as well as generous programs designed specifically for Arizona's foster youth.
Arizona Foster Youth Programs
The state of Arizona offers two programs to help current and former foster youth that meet certain criteria with college costs. You do not have to repay either of these financial awards.
The Arizona Foster Youth Award covers tuition and mandatory fees at ASU for eligible current and former foster youth.
The Arizona Education and Training Voucher (ETV) Program provides up to $5,000 a year for qualified school-related expenses for eligible current and former foster youth. Funding is limited and available on a first-come, first-served basis.
How to apply
In order to be considered for both Arizona foster youth programs, you must submit the following:
Free Application for Federal Student Aid (FAFSA) - ASU's Federal School Code is 001081. The FAFSA opens Oct. 1 each year and we recommend that students submit by Jan. 1 to be considered for the most need-based financial aid. Students need to submit a new FAFSA each year.
The Foster Care to Success (FC2S) portal online application - The application is for both the Arizona Foster Youth Award and Arizona Education and Training Voucher (ETV). The application opens each July 1 for students entering ASU that fall. 
Financial Aid Release Form - Print, fill out and submit to ASU's Financial Aid and Scholarship Services office. We will complete our portion and fax the form to Foster Care to Success. 
Foster Youth Scholarships
There are several scholarships specifically for current and former foster youth. Each one typically has it's own application and deadline to apply. You do not have to repay scholarships. Some foster youth specific scholarships include:
View additional foster youth scholarships.
Search for additional scholarships through ASU's Scholarship Search. Some scholarships are awarded based on criteria like, income level, ethnicity, if you are the first to graduate high school or go to college in your family, etc. We encourage you to apply for as many scholarships as you can.
How to apply
Most scholarships will have their own applications and deadlines. Some scholarships require you to submit the FAFSA.
Important Dates
Aug. –
Apply
for admission to ASU
Jan. 1 – ASU priority deadline for
FAFSA
submission
Aug. 17 - First day of fall 2017 classes
Resources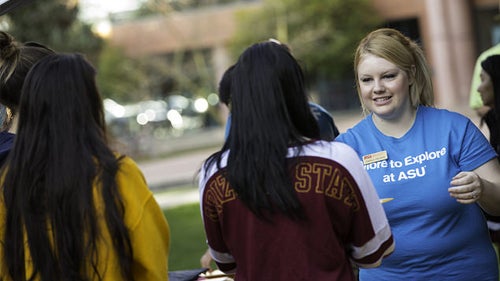 Student Employment
Many students work to pay educational and living expenses. The skills you obtain from working complement your academic performance and communicate to future employers your ability to succeed in a professional setting.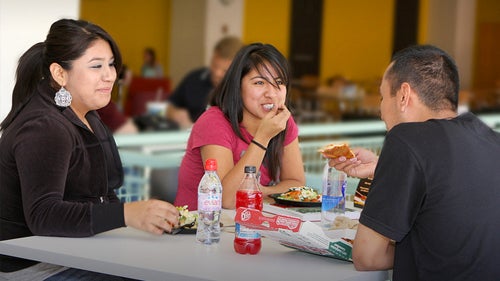 Money Moments
Money Moments is a free online collection of money management tips to help students build a solid financial future.